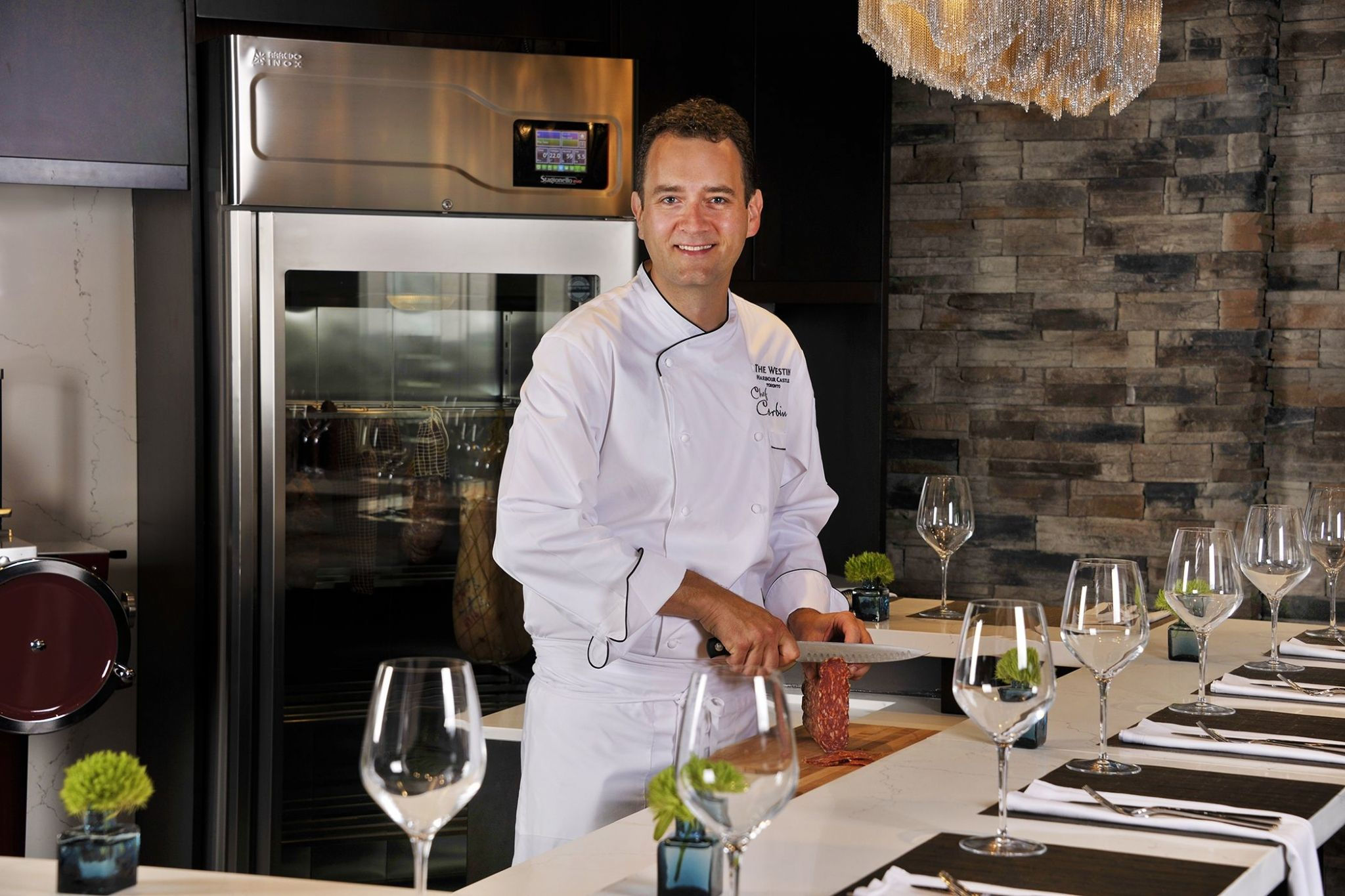 Chef Corbin has a unique vision: to bring meaning back to the world of food. In every endeavor he has undertaken, whether Executive Partner Chef at The Westin Harbour Castle, Toronto, or his popular Food Network shows Dinner Party Wars, Restaurant Makeover, Restaurant Takeover and The Incredible Food Race, Chef Corbin strives to keep the focus on food as a conveyance to share joy.
Chef Corbin is a passionate advocate for charities, and has worked with CANFAR, Canadian Heart and Stroke Association, Crossroads International, Osteoporosis Canada, Diabetes Canada, United Way Canada and the Canadian Breast Cancer Foundation.
Chef Corbin has travelled extensively throughout North America to find out more about the kinds of food moments people from all walks of life have.
"No matter where you go, everyone celebrates with food, and no matter who is hosting you, they are proud to have you sit and enjoy life with them over their favorite dishes. The best part of my job is meeting amazing people and getting to know them over a home-cooked meal."