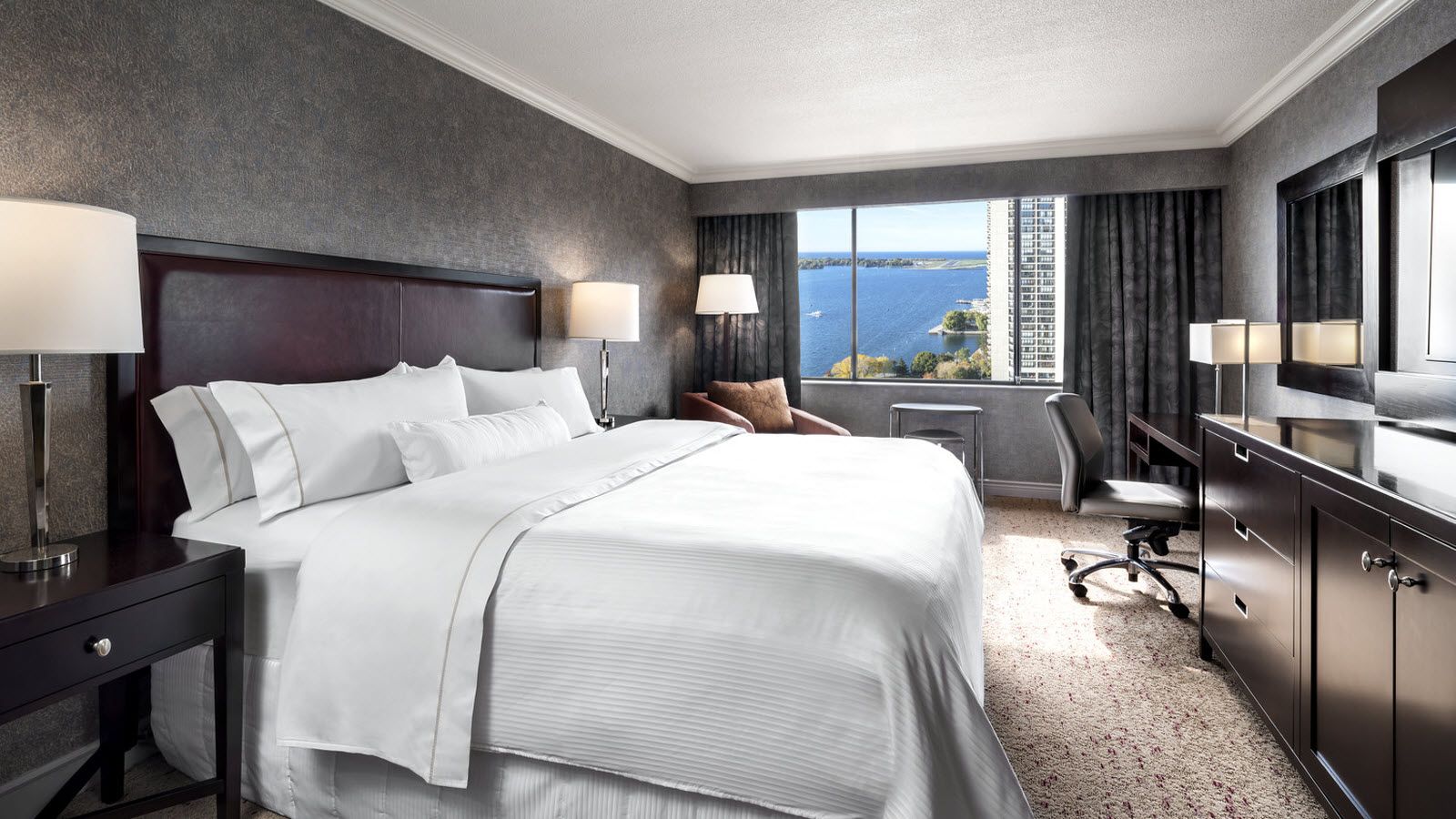 Conserving water, energy and other resources is rewarding for you and great for the environment. When staying at The Westin Harbour Castle, enjoy a $5 voucher at participating food and beverage outlets or 500 Starpoints® awarded at check-out for each night you decline housekeeping (except day of departure).
It feels good to conserve. Make A Green Choice. To participate in the Make a Green Choice program, please tell us at check-in or look for the doorhanger in your guestroom.
At The Westin Harbour Castle, we pride ourselves on our green initiatives. We invite you to read about all of our eco-friendly practices below:
E-folio and newspaper – Guests can decide at check-in if they want to receive their final bill via email and opt-out of the daily newspaper delivery to their room.
Green Energy – The Westin Harbour Castle is the only downtown Toronto hotel whose lobby and restaurants are powered 100% by bullfrogpowerTM green electricity.
Recycling – The hotel has a target diversion rate of 67%. All organic waste matter is handled on-site by our brand new ORCA machine which converts it into water safely discharged in the sanitary sewer system.
Breathe Westin – Westin is the first hotel brand to introduce a smoke- free policy which reduces the use for air freshener chemicals
Clutter-free meetings – You won't find linens in our meetings rooms. Meetings Impact Reports are available to indicate the impact of your meeting on the environment.
To learn more about all of our Green Hotel practices, click here.