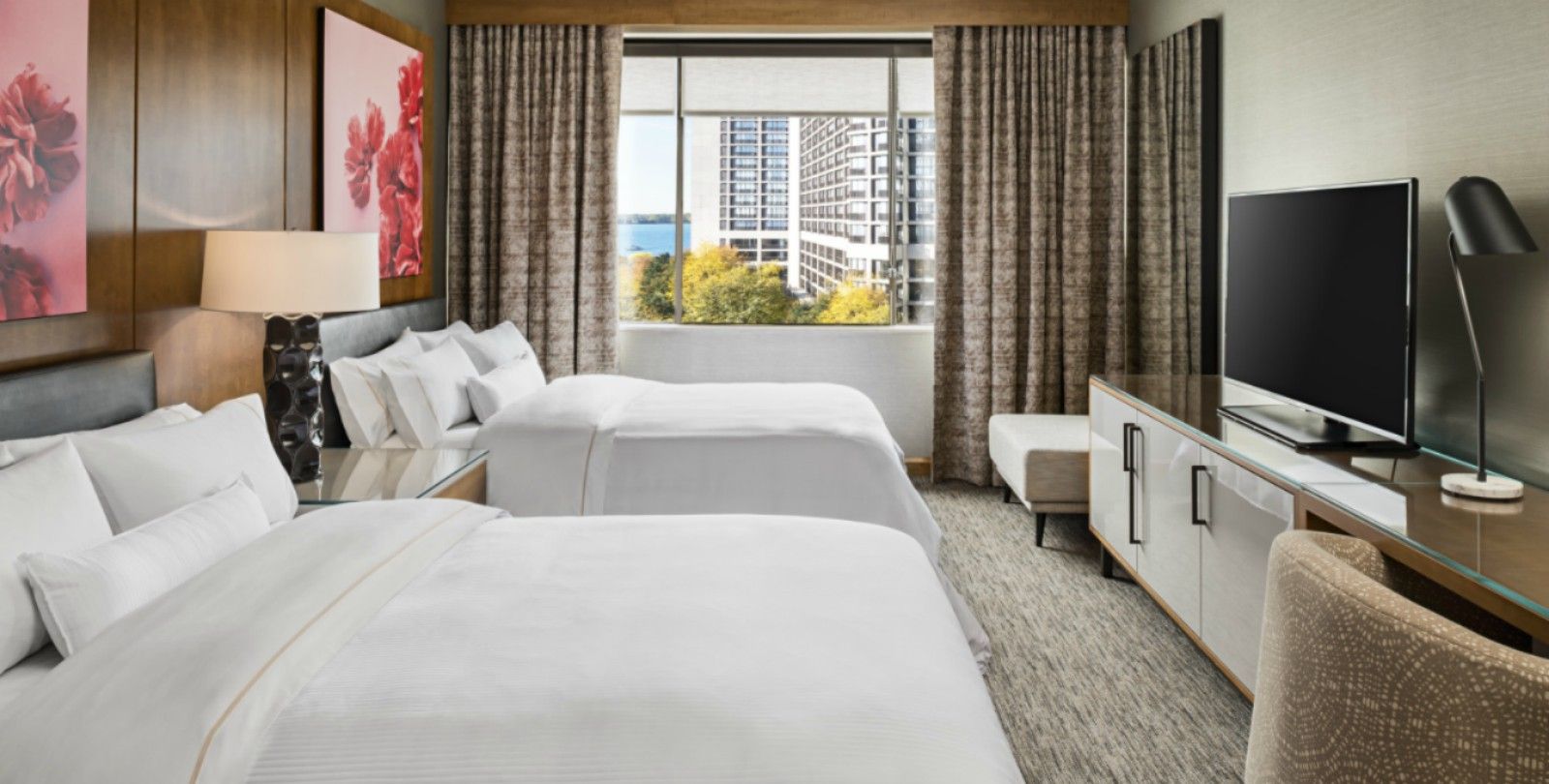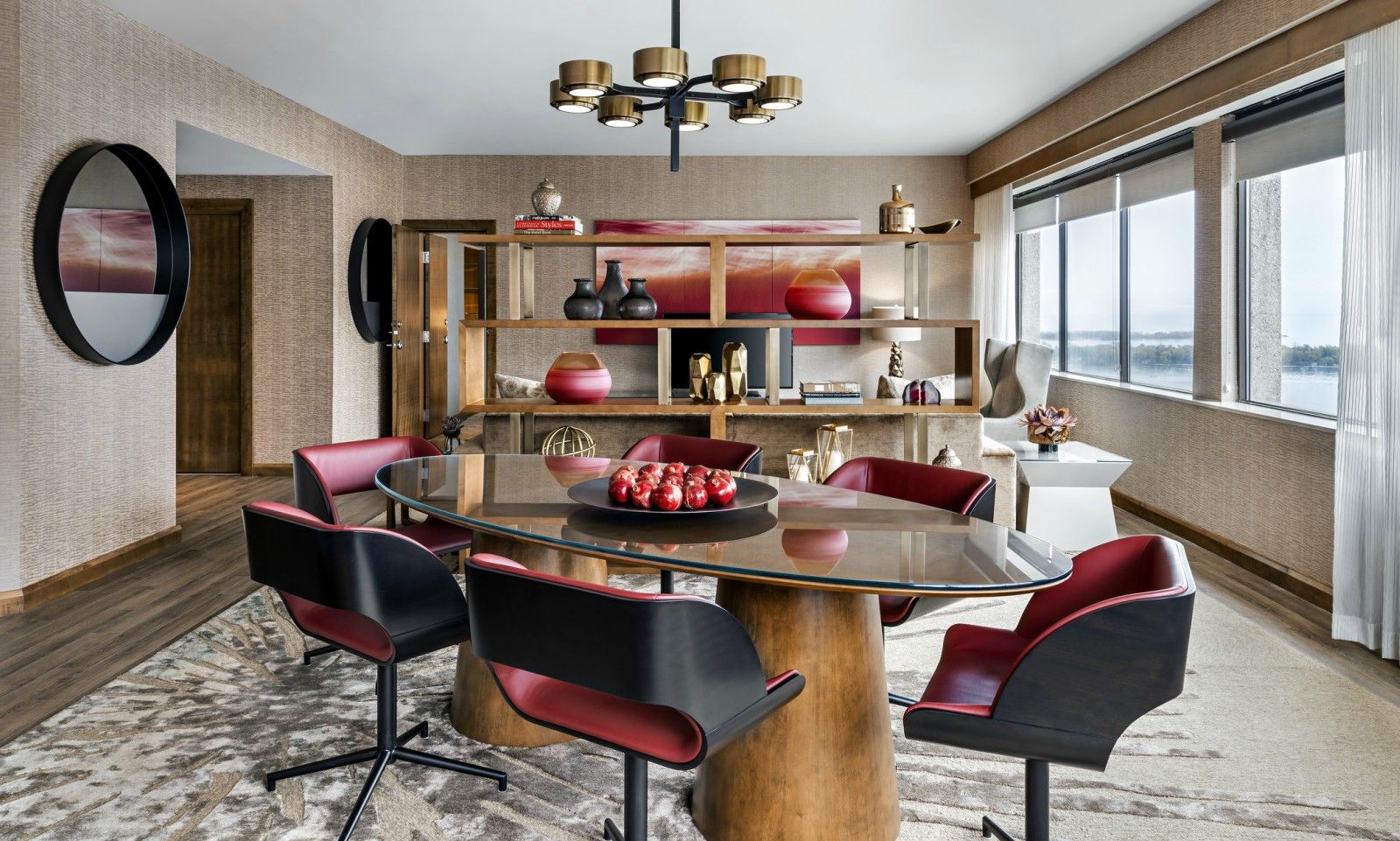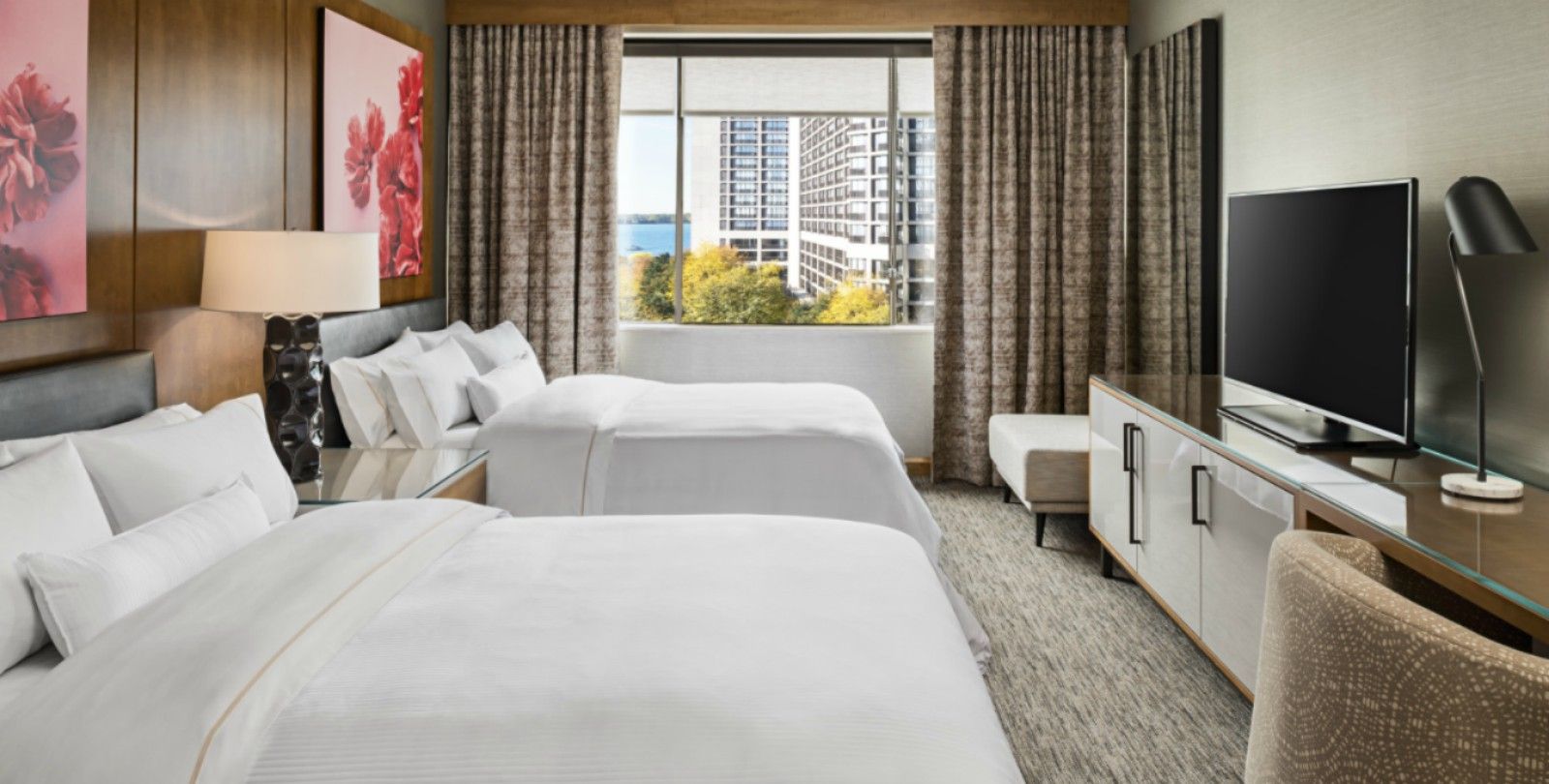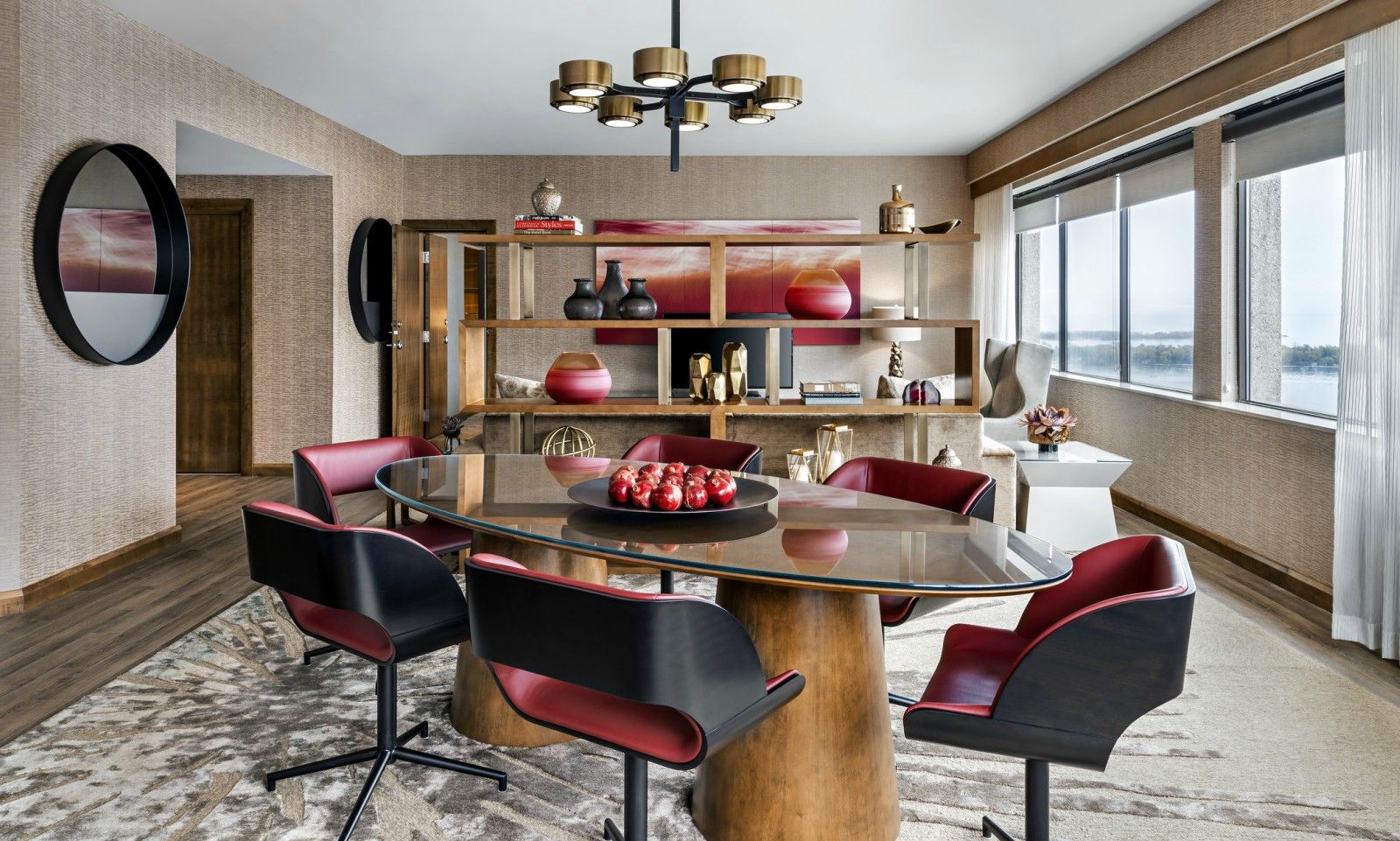 Step inside this brand new, fully renovated Executive Suite that features stunning panoramic views and modern, luxurious furnishings. Enjoy the added luxury of an expansive living space that includes large dining room table, couch and various other forms of seating.
ROOM SIZE: 2,000 square feet

SLEEPS: 6 guests

BED TYPES: 1 King Bed + 2 Double Beds

Contact one of our Suite Experience Specialists to reserve this suite via email.
FEATURES
Panoramic views of Lake Ontario
Guest bedroom
Two private bathrooms
Powder room
Living room with dining room table, couch, and various forms of seating
AMENITIES
Wireless or High Speed Internet Access (fee)
Westin Heavenly® Bed
Westin Heavenly® Bath
Westin White Tea Heavenly™ Bath Amenities