Frequently Asked Questions
Scroll down below to see the answers to some of our most frequently asked questions. For additional questions, please send us an e-mail.
Parking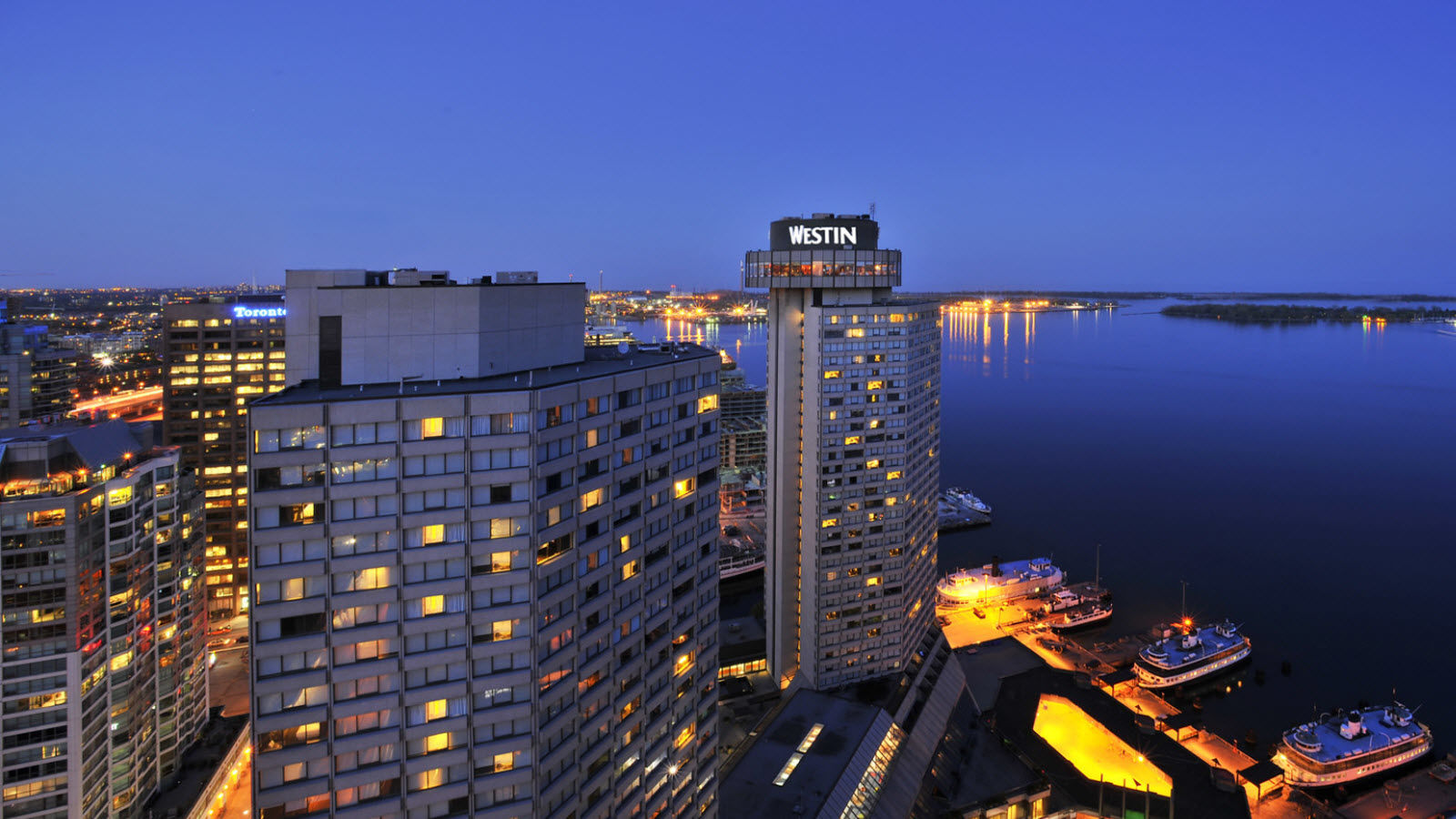 Q: What type of parking options are available at the hotel?
A: The hotel offers valet parking at a fee of $50 per day and self parking (one block away) at $40 per day
Guestrooms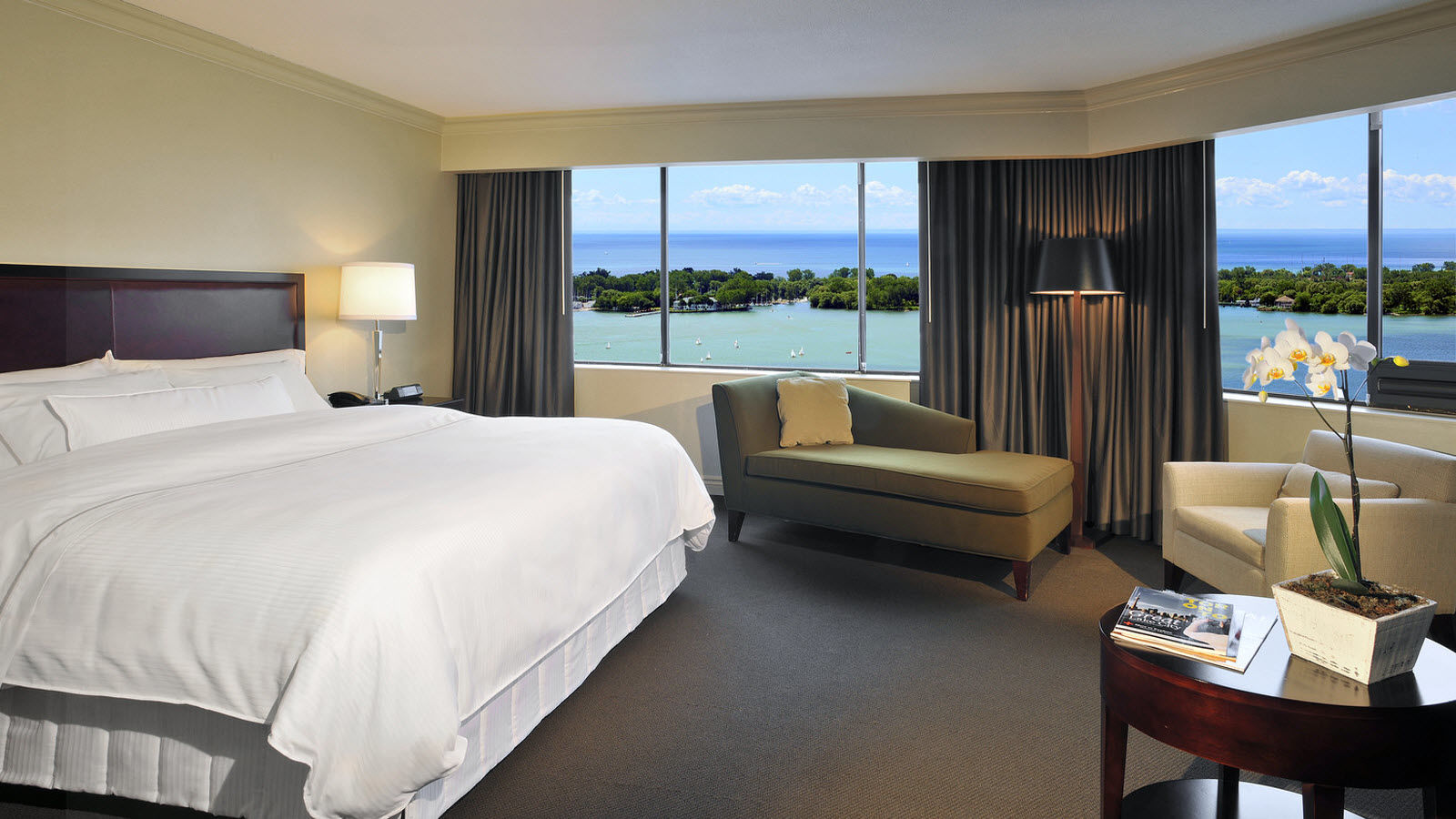 Q: When is the earliest I can check in?
A: Check-in time at The Westin Harbour Castle Toronto Hotel is at 3:00 p.m. Should you wish to arrange an early check-in, please email us at experienceteam@westin.com
Check-out time is 12:00 noon. You may call the Front Desk and request a later check-out time on the day of your departure. Partial room rates may apply.
Q: What is the hotel's toll-free reservations number?
A: Our toll-free reservations number is 1 800 WESTIN1.
Q: Are cribs or roll-away beds available at the hotel?
A: Yes. A crib or roll-away can be arranged at the time of your reservation. There is no charge for a crib, however, there is a slight charge per stay for a roll-away bed. View a list of our guest room amenities.
Q: How many additional guests can stay in the room?
A: No more than 3 guests are permitted to stay in a king guest room due to fire codes. No more than 4 guests are permitted to stay in a double/double guest room.
Q: Is it possible to have special amenities (i.e., fruit basket, etc.), sent to the room?
A: Yes, contact Service Express and they will provide you with available options.
Fitness Centre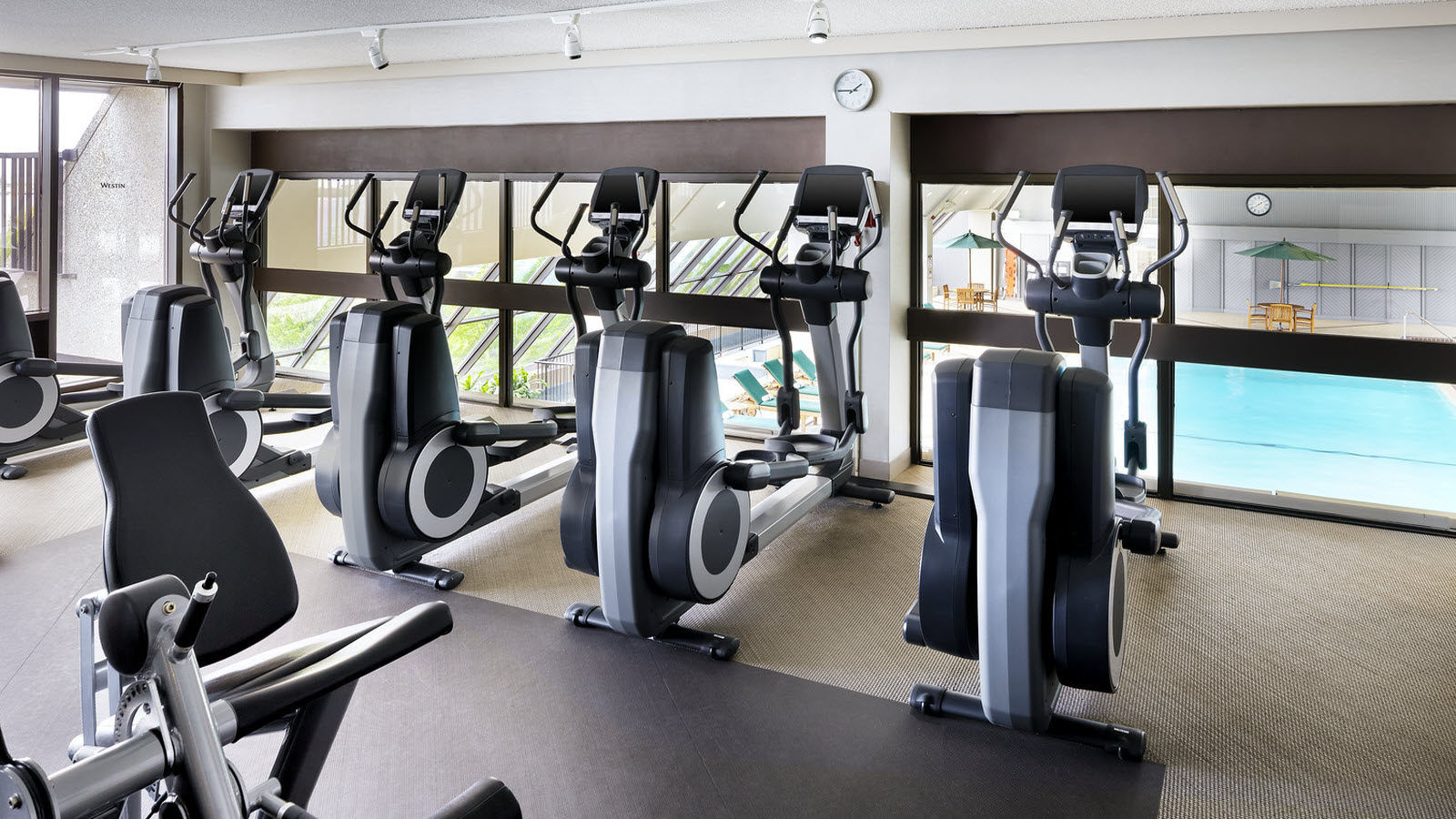 Q: Do you have a gym or fitness centre?
A: Yes, click here to learn more about our Toronto Gym.
Q: What type of fitness equipment is available?
A: Our advanced equipment includes: Life Fitness cardiovascular equipment (Treadmills, elliptical cross trainers, stationary bikes, and stair climbers), Life Fitness strength training equipment, free weights, stretch mats and balance balls.
Q: Is there an admission fee to use the gym?
A: This service is complimentary to all hotel guests.
DINING & ENTERTAINMENT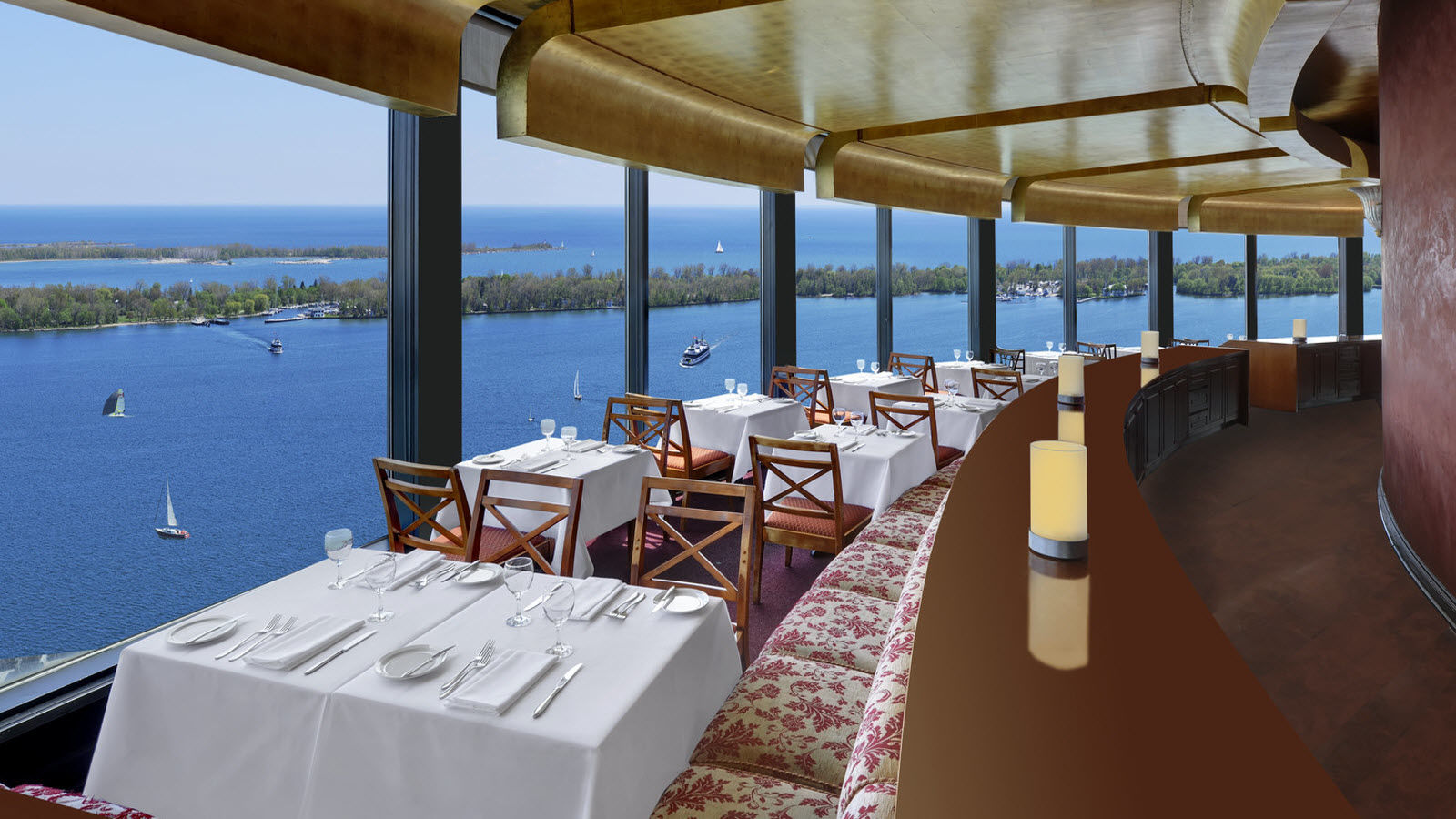 Q: Are there any restaurants at the hotel?
A: Located in the main lobby, enjoy dining at The Mizzen Restaurant offering exquisite à la carte dishes and a buffet that will satisfy even the most discriminating of palates. Set atop the south tower, Toulà Restaurant and Bar features a spectacular view of the city skyline and offers tantalizing menu items complemented by a superior wine selection. Toulà has positioned itself to be the premier culinary destination in North America. Learn more about our Westin Toronto restaurants.
Q: Is there concierge service?
A: In keeping with our worldwide reputation for impeccable service, full concierge service is available to accommodate all of your travel, tour and entertainment needs.
Q: Can the hotel make arrangements and provide information on local tours and events of the city?
A: Yes, the concierge desk can assist you.
Q: Are there any nearby attractions?
A: If you're looking for what to do in Toronto during your visit, we are conveniently located near the Air Canada Centre, CN Tower, Rogers Centre, Hockey Hall of Fame, BMO Field, The CNE, Harbourfront Centre, Toronto Islands, and Financial and Theatre districts
MEETINGS & CONVENTIONS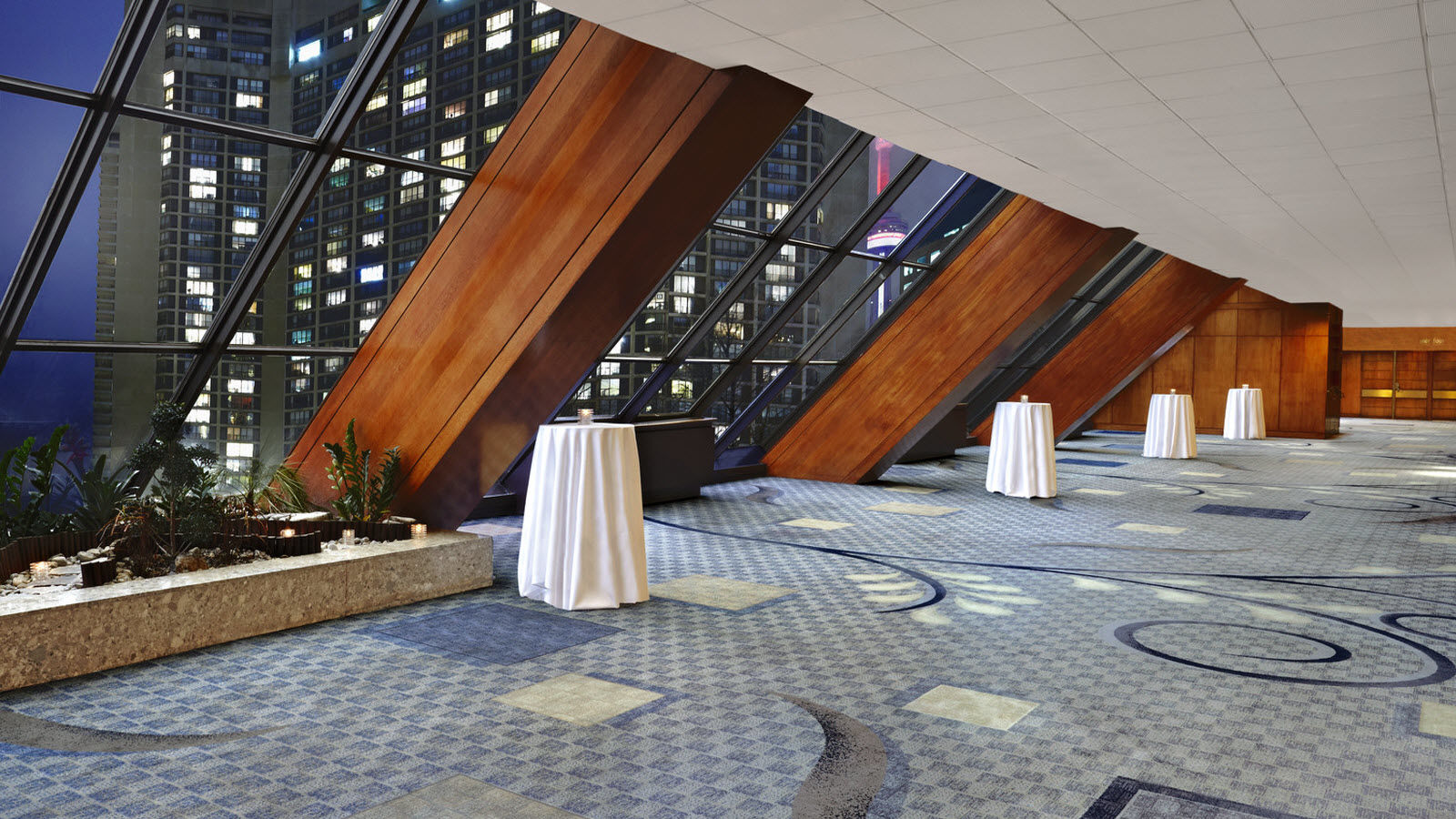 Q: Does the hotel have meeting rooms available?
A: Yes. The Westin Harbour Castle has more than 70,000 square feet of downtown Toronto meeting space available for your business functions.
Q: Are there facilities available for small meetings and groups?
A: Absolutely!
Q: Does the hotel offer a full-range of state-of-the-art equipment and services?
A: Definitely. You will find everything you are looking for from domestic and international video conferencing capabilities and high-speed internet access in every meeting room to comprehensive audiovisual and production services
Q: What about custom themes and banquets?
A: Westin has earned an international reputation for setting the standard by which all other meeting hotels are measured. That same high standard applies to the banquet facilities and services at The Westin Harbour Castle.
EMPLOYMENT OPPORTUNITIES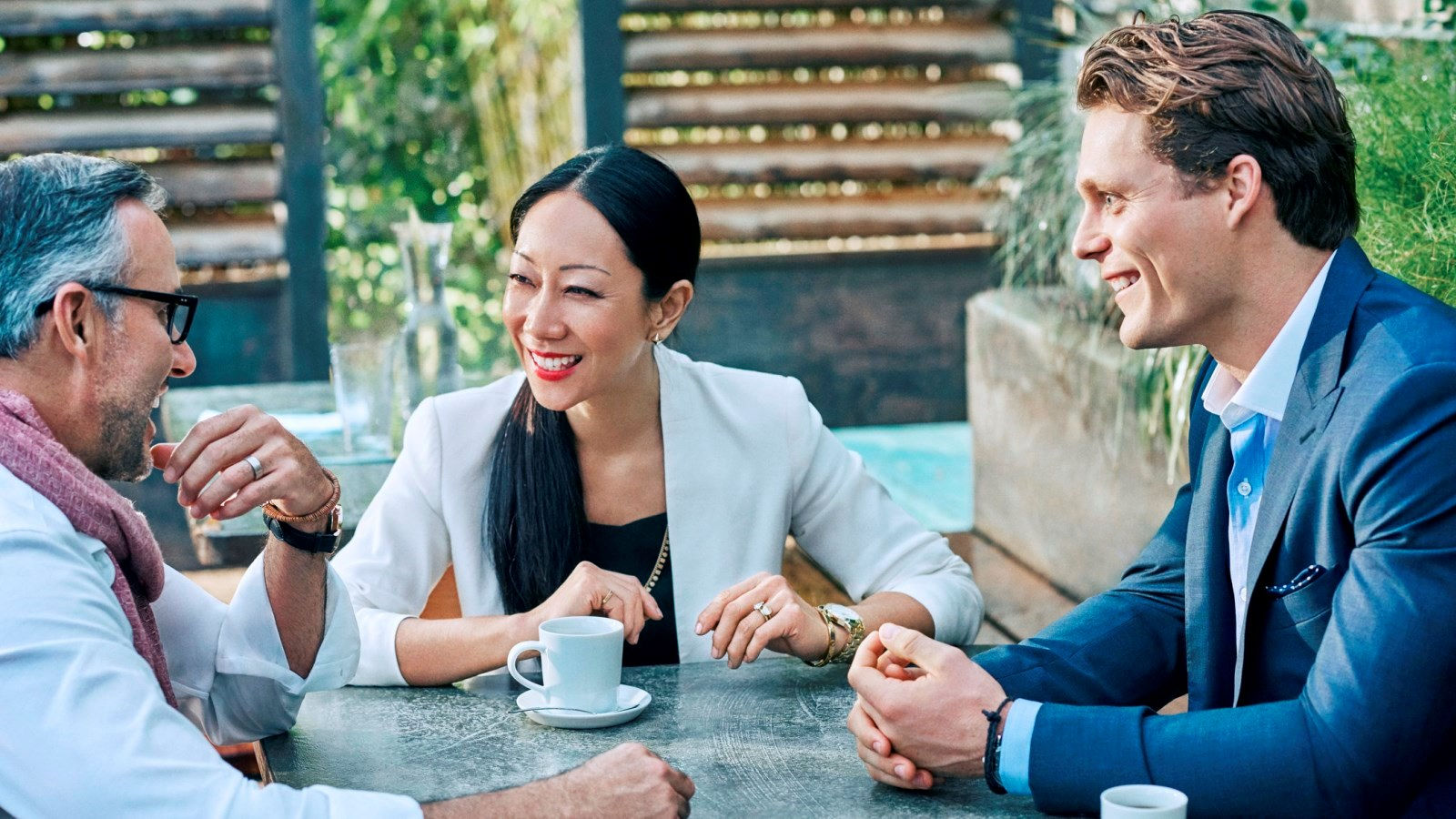 Q: Are there employment opportunities currently available?
A: Yes. Click here for career opportunities at The Westin Harbour Castle Toronto Hotel.